Why Nature's Script?
It started with a question: How can we bring the medicinal value of the Hemp plant to those who need it most? After tireless research and development, Nature's Script was born. We know you care about what you put into your body, which is why we use premium CBD and high-quality botanicals in all products. Our team brings you CBD in its most potent form – experience the benefits of this natural compound without any unnecessary additives.
Whether you're searching for calm and relaxation, better sleep or you need a wellness boost, Nature's Script strives to offer the best CBD products that may bring the solution. From our high-quality ingredients to our sustainable sourcing to our in-house customer advocacy team, we do everything we can to make your buying experience great – and to make the world a better place. From our CBD Gummies and CBD Oil products to our CBD Pet Oil and full line of other great hemp products, we're proud to offer you the best CBD products online for sale. Shop now!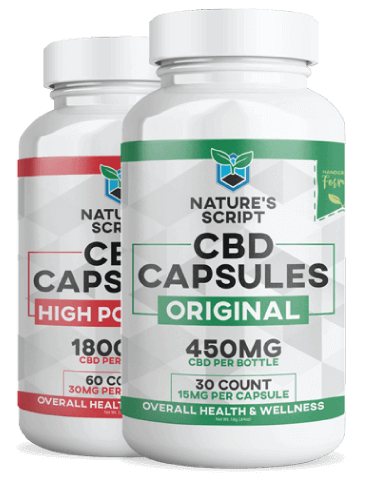 Nature's Script CBD products are curated from the best ingredients nature has to offer. We source our products from licensed and regulated U.S. farms with sustainable growing practices. Our CBD for sale is separated from heavy metals, pesticides, and other contaminants by way of CO2 Extraction. These quality-control measures lay the foundation for in-house manufacturing teams to prepare the product for the consumer.
With a full suite of in-house departments, Nature's Script has complete product control. On-site professional formulators, manufacturing representatives, and fulfillment specialists lead the product from plant to consumer. Lab tests back our processes and help ensure our products contain less than 0.3% THC and are free of other unwanted residuals. From the ground up, we guarantee to provide the highest-quality product to the consumer through our superior sourcing methods, in-house manufacturing and third-party lab tests.

Premium CBD Products for Everyday Life
At Nature's Script, we stress best results come from consistent, daily use. Too often, customers look to CBD products like Nature's Script out of desperation, pain, and illness. Instead, we encourage customers to maintain daily use in times of wellness and in times when they aren't feeling their best.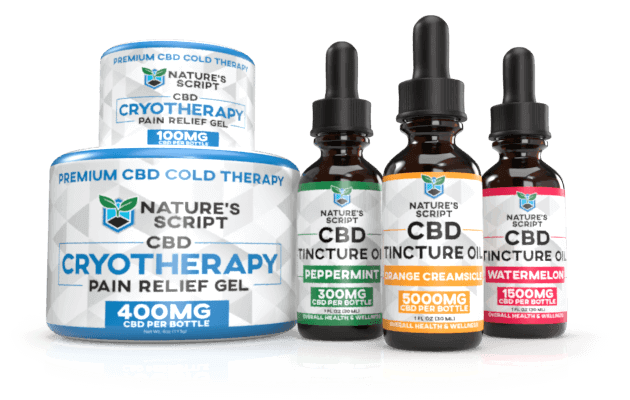 Know What You're Buying
Nature's Script believes in giving customers the tools to become informed decision makers. As a company, Nature's Script is wholly transparent about its sourcing, manufacturing, and distribution. Detailed lab tests are easily accessible on the website and full staff customer service teams are available Monday through Friday. With Nature's Script, customers know what they are buying.