Nature's Script does many things to ensure our products comply with the state of Florida's rules for products containing hemp-extracted CBD, including providing CBD lab testing results.
For example, we provide a certificate of analysis provided by an independent testing lab that states the product contains a THC concentration that does not exceed 0.3 percent. That same certificate of analysis states that the product does not contain contaminants unsafe for human consumption.
Soon, all of our packaging will include a scannable or quick response (QR) code that will link you directly to our website so you may view the lab results done by an independent testing lab. The packaging will include the batch number; the URL of the website where product information may be obtained; the expiration date; number of milligrams of CBD, as well as a statement that the THC in the product does not exceed 0.3 percent on a dry-weight basis.
We maintain strict quality and potency standards, so you can have the highest confidence in our products. Our products are manufactured in-house and we also partner with a third-party lab to verify the quality of our CBD. On this page, you will find links to CBD lab testing results for our entire line of CBD products from Global Widget, the parent company and industry powerhouse behind the Nature's Script brand.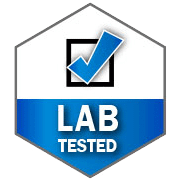 Raw CBD Lab Testing Results