Pet Hemp Oil Dosage Chart

CBD, or cannabidiol, has been shown to provide a number of health and wellness benefits for humans. But did you know that CBD can be good for your furry friends as well? It's true, but just like when taking your own favorite CBD products, it's important to know how much to take. At Nature's Script, we cannot provide specific dosage recommendations, but we do suggest you only provide your pet with one serving per day. We have provided a handy Pet Hemp Oil Dosage Calculator below that can help you determine how much Pet CBD Oil to give your pet. Please speak to your veterinarian before starting your pet on a CBD regimen.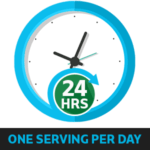 Nature's Script CBD Sourcing
We know you're very careful about the food, treats and other supplements you feed your pet. That's why at Nature's Script, our Pet CBD products contain only the highest-quality, human-grade ingredients and our premium Hemp-derived CBD. Our CBD is sourced from premium Industrial Hemp grown on American farms, and our CBD products contains less than 0.3% THC, so there is no chance of your pet becoming intoxicated or feeling "high" after taking one of our products.
Is CBD Safe for my Dog?
Our Pet CBD Oil is a premium, human-grade product that we have formulated specifically for your furry friends. Every one of our products is thoroughly lab-tested, both in-house and by third-party labs, to certify potency and safety. We then publish the results of the lab tests on our site so you can easily see exactly what's in the Pet CBD Oil you give to your pup.