Nature's Script Holiday CBD Gift Guide

Follow Nature's Script's Holiday CBD Gift Guide to find the perfect present for all the special people in your life. We made find finding a gift easier than ever this year. You can shop our premium CBD products by price and by stocking stuffers. We also have product recommendations for specific lifestyles, including wellness, fitness, slumber and relaxation. After all, the holidays are much more enjoyable when you feel your best and are in total comfort.
Give the gift of Nature's Script to show your friends and family that you truly care about them this holiday season. With Nature's Script premium CBD products, we guarantee that your gift won't go unused or regifted. Spread holiday cheer with our gift guide by introducing those you hold dear to a world of health and wellness benefits.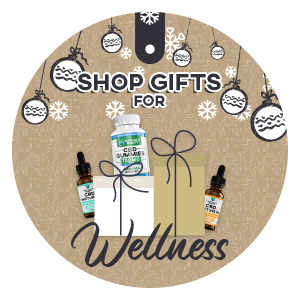 If you have a friend or a family member who works tirelessly throughout the year but is conscious about maintaining their health, we have a selection of premium CBD products for them. Show appreciation to those who work the hardest in your life by giving them a present that helps them feel their best year-round.  Our original CBD Gummies are tasty, bite-sized chews that feature 15mg of CBD. These gummies are an easy and tasty way for your recipient to achieve their health and wellness goals. If they are familiar with CBD's effects and benefits, we recommend our High Potency Gummies that hold 30mg of premium CBD per tasty chew.
If your friend or family member prefers a more versatile CBD product that allows flexibility in serving size, then our line of CBD Oils is an excellent option. Our CBD Oils are equipped with an easy-to-dispense dropper for easy measuring. We offer five different potencies ranging from 300mg to 5000mg – perfect for first-time CBD users or those who use CBD daily. With five unique flavors and a Natural Hemp option, your loved ones can take our CBD Oils sublingually or add them to their favorite food or beverage.
Another fantastic CBD gift for wellness is our CBD Capsules. Our capsules are easy-to-take, digestible capsules that feature 15mg (original) or 30mg (high potency) of premium CBD each. Additionally, our CBD Capsules contain essential nutrients like calcium and magnesium to boost overall health and wellness. Make sure the one you love feels their best every day with one or more of our CBD gifts for wellness.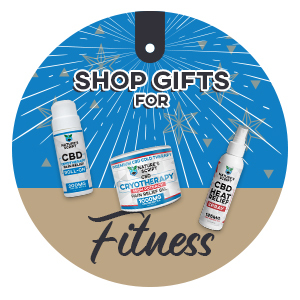 If you know someone who loves to exercise or keep active, we have exactly what they need to stay on top of their game. We know that staying fit can put wear and tear on the body, so we've formulated a line of CBD Cryotherapy Pain Relief Gels for recovery. Our bestselling line of CBD Pain Gels offers soothing relief from aches, strains and muscle pains. The properties of menthol, combined with premium CBD, offer cooling support from physical discomfort.
And if your recipient prefers to heat it up, our CBD Heat Relief Spray delivers warming comfort to ease sore muscles and joints. This topical spray is formulated with methyl salicylate and premium CBD to soothe areas of discomfort and improve recovery. With our CBD gifts for fitness, you can roll, rub or spray away pain so you can get back to being active.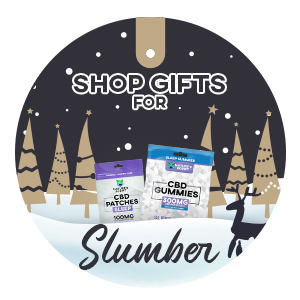 We all know someone who tosses and turns all night or channel surfs until they fall asleep with the remote in their hands. Help your friends and family obtain the slumber of their dreams with one of Nature's Script's CBD gifts for sleep. Our CBD Sleep Gummies are a fan favorite because of their delicious taste and soothing blend of CBD and melatonin. CBD's calming properties help quiet your mind while the natural sleep aid melatonin lulls you into a peaceful slumber. Our sleep gummies support a natural and healthy sleep schedule to help you fall asleep quicker and wake up feeling rested.
We also have topical CBD products for slumber, including CBD Sleep Patches, a CBD Essential Oil Roller and CBD Bath Bombs for sleep. Our CBD Sleep Patches are topical adhesives that contain CBD and melatonin and can be worn throughout the night to help you catch a full night of Z's.
And if your loved one wants to drift into sweet serenity before bed, our essential oil roller sleep blend and Hypnos bath bomb carry calming scents to relax the body and mind. These products feature the peaceful aromas of lavender, chamomile, eucalyptus, peppermint and clary sage. Give the gift of better rest and health this holiday season with our CBD gifts for sleep.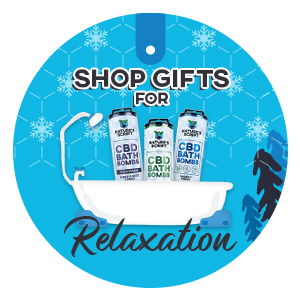 Who doesn't need more relaxation in their life? With Nature's Script's CBD Bath Bombs, your friends and family are sure to find a relaxing escape from the stress of everyday life. Our CBD Bath Bombs will create a luxurious spa environment from the comfort of home. Once added to a warm bath, our bath bombs fizz, dissolve and release unique aromatherapy fragrances.
We have three bath bombs to choose from – The Asclepius (Heal), The Hypnos (Sleep) and The Pasithea (Relax) – and a variety pack that contains all three. The Asclepius is formulated with eucalyptus and cooling mint to ease aching muscles and joints. The Hypnos bath bomb contains the calming scents of lavender and chamomile to soothe away stress and encourage sleep. Our Pasithea bath bomb features charcoal and green tea to exfoliate and soften the skin's complexion.
Did we mention our bath bombs were also named 2020 Editors' Picks Best New Product by Progressive Grocer? Give your loved one the gift of total relaxation this holiday season with our CBD Bath Bombs.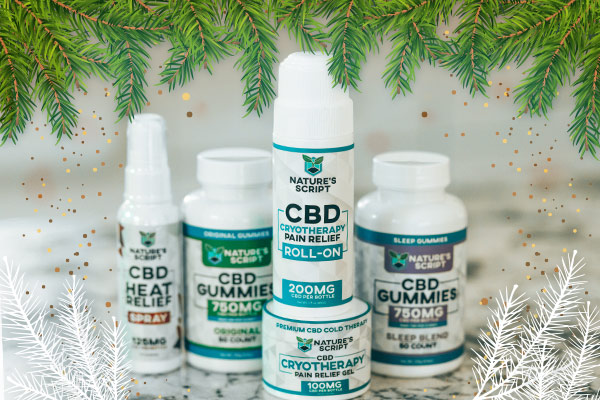 Benefits of CBD
CBD continues to be one of the most popular health and wellness products, and rightfully so. CBD is an all-natural compound known as a cannabinoid. We obtain our CBD from high-quality Industrial Hemp grown on American farms. Many have reported that CBD has provided a multitude of benefits, including stress relief, increased comfort, total relaxation and more. CBD is non-intoxicating and will not cause any feelings related to a "high." Our premium CBD is sure to be the reason you and your family members jingle bell rock this season!