How Do I Take CBD?

If you've been online or watched the news lately, odds are you've heard the three-letter acronym CBD. CBD stands for Cannabidiol, and it's sweeping the nation for its widely reported health and wellness benefits that include relief from stress, help getting a good night's rest, the promotion of calm and relaxation and more. You may be wondering, "How do I take CBD?" Well, you're in luck – CBD is a versatile compound and comes in a variety of products such as edibles, sublinguals, inhalables and topicals that can potentially benefit you.
        Edibles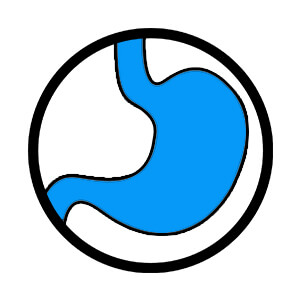 You can find traditional CBD edibles in gummy or capsule form. Once CBD edibles are eaten and digested, you can attain CBD's medicinal value. Once you consume your CBD edible, your body absorbs the contents and puts them to use. While CBD edibles' beneficial effects may take longer to occur, they usually provide the best long-term relief. As CBD continues to grow in popularity, you may even see CBD-infused drinks or desserts at your favorite spots.
    Sublinguals

If you want the simplest and strongest form of CBD, look no further than sublinguals. Sublinguals contain premium Cannabidiol in a concentrated form known as CBD Oil. Sublingual, which means under the tongue, describes how you take CBD Oil or CBD tincture. Since CBD sublinguals are highly concentrated, you can find them in varying degrees of potency. CBD sublinguals may help alleviate stress, boost focus and provide overall daily wellness.
      Inhalables

CBD inhalables refer to any product that requires you to breathe in and inhale. Common CBD inhalables are vape products like E-Liquids, Vape Tanks or Vape Pens. You may find that CBD inhalables are the fastest and easiest way to experience CBD's therapeutic potential. By inhaling CBD, it bypasses your digestive tract and enters straight into your bloodstream. The convenient process of inhaling CBD may be perfect for anxiety and stress relief, quick relaxation and help getting a good night of sleep.
        Topicals

CBD topicals usually incorporate a base product (gel or wax) and a specific milligram serving of CBD. Together, these combinations form a soothing relief lotion, moisturizer, gel or rub that you can physically apply to your particular area of pain. If you suffer from back pain, continually participate in physical exercise or always on your feet at work, CBD topicals like Nature's Script CBD Pain Rub may help target and eliminate the aches and pains that come along with it.
Now that you can answer, "How do I take CBD," you may be left wondering, "How do I choose the right CBD company?" Since CBD is still unregulated by the FDA and continuously gaining popularity, picking a trustworthy company may be intimidating. When it comes to reliable, premium CBD companies, look no further than Nature's Script CBD. We maintain the utmost quality standards from the time we source our Industrial Hemp plants up until your order reaches the door. We work with reliable and experienced farmers who grow our Industrial Hemp.
From there, we use a specialized extraction method to derive the premium quality CBD utilized in our edibles, inhalables, sublinguals and topicals. All our manufacturing and production is completed in-house to ensure the highest-end CBD product on the market. Lastly, we have our products third-party lab tested to guarantee that your CBD product is potent, superior, and will potentially benefit your health. Shop now to find out which CBD product is best for you.